Tabletop Archie Art Ornament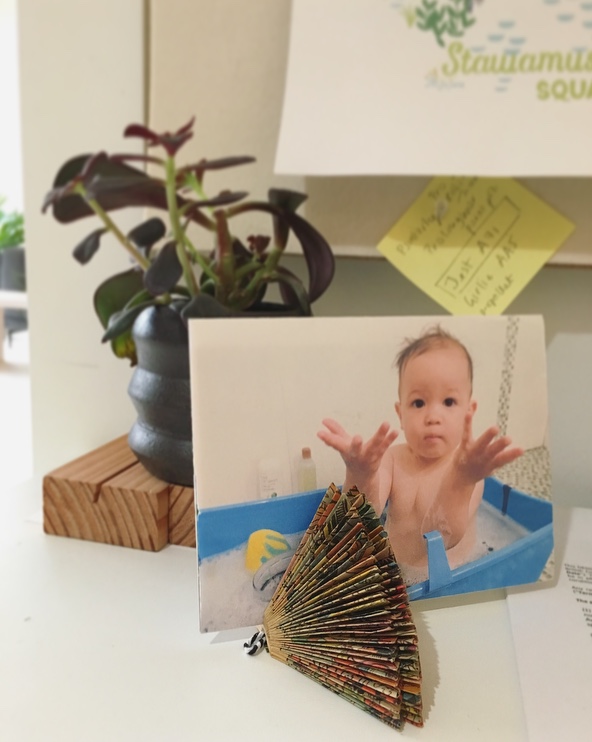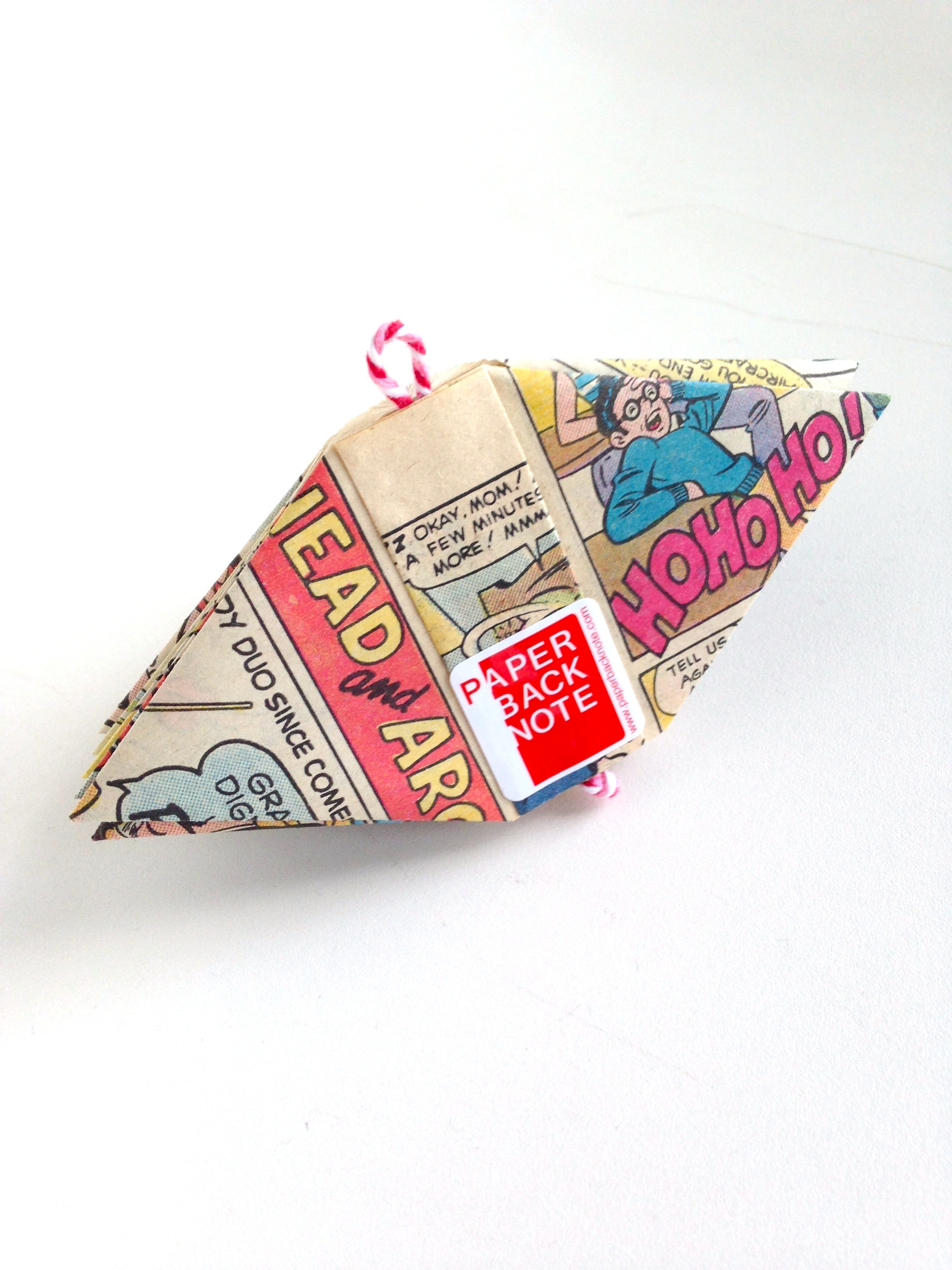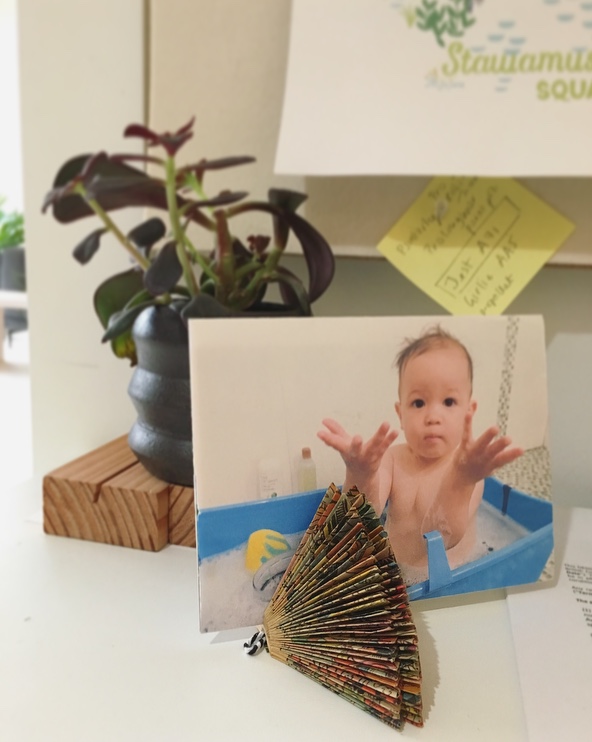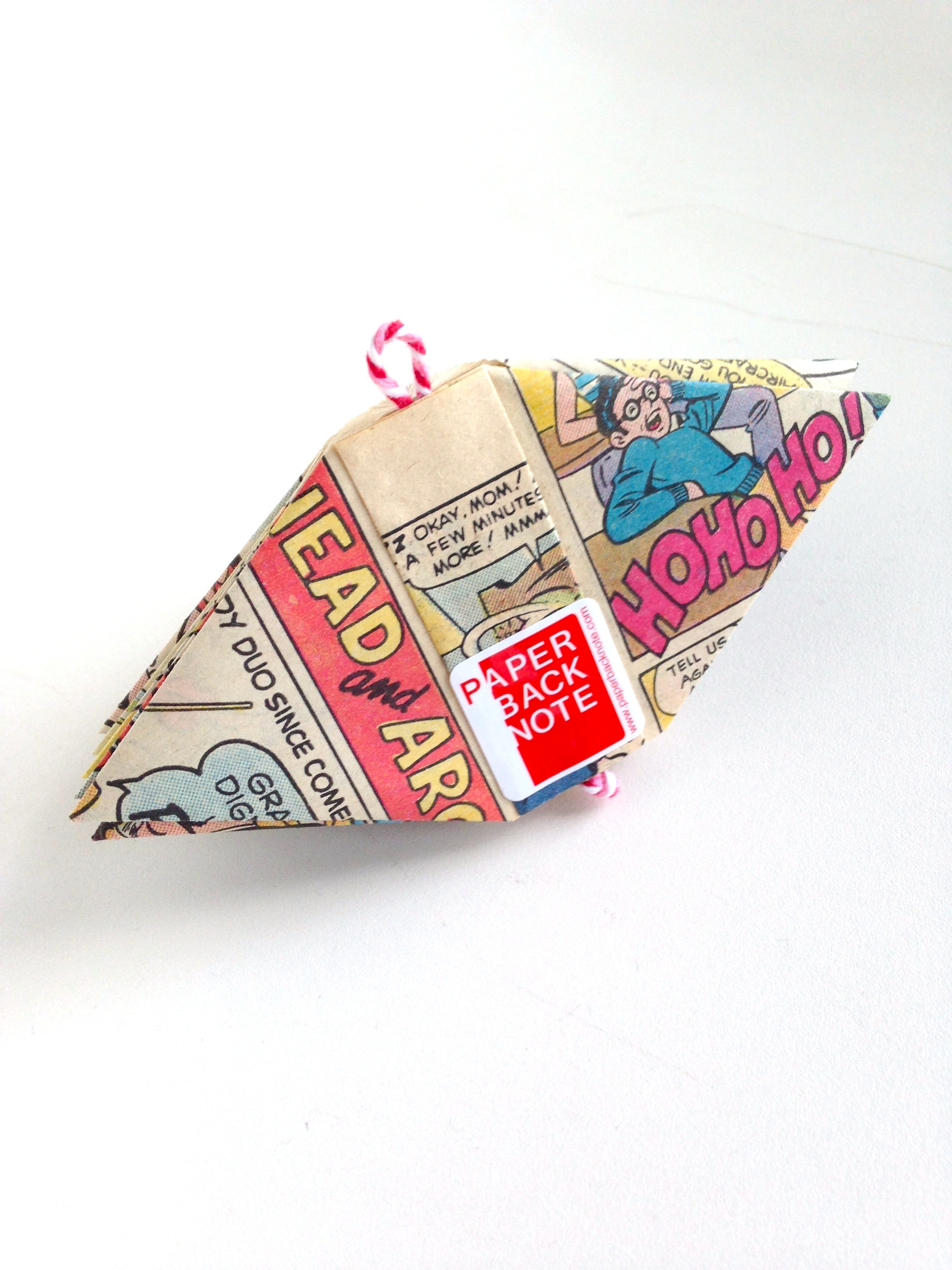 Tabletop Archie Art Ornament
Made to order. These paper ornament are made from one thickness of the original book. Each page of the used book has been hand-folded into the Paperbacknote art piece. When examined closer, the actual book can be determined by reading the excerpt folded pages.
The three-dimensional sculptural ornament represents an appreciation and love for old books, and sit beautifully on a table. They can hold a picture or your business cards too. They are very light, easy to ship and the perfect gift for the book lover.

The size of this wall ornament is approximately 3.0" high x 2.0" deep x 3.75" wide. There will be slight variations in size and in colour as ornaments are each handmade from an old comic.